COMPANY PROFILE
Company Name
CHEZA, LLC
Date of Incorporation
September 3, 2020
Head office location

4-2-19 Kitanagasa-dori, Chuo-ku, Kobe-shi, Hyogo 650-0012

Representatives

Masaaki Nakarai
Tomoko Amemiya

Business activities

1. Education Program
2. Sports Programs
3. Consulting services
MISSION



Our mission is to foster human resources in Japan and Africa and bridge the two regions through education and sports.


VISION



Our vision is "the world where every child can fulfill their potentials and have choices for the future."
FOUNDING STORY
Africa attracts global attention as "the last frontier market" due to its economic growth and population growth, but also has lots of social challenges such as poverty, unemployment, conflicts, etc. The two co-representatives have been working on development assistance in Africa and other developing countries over 10 years, and reaffirmed that the development of local human resources is essential for the development of the country. Even if no one can choose the environment in which they were born, we would like to provide a second chance for children and youth to acquire the necessary skills to have choices for the future. With that in hand, CHEZA was founded as a private business that utilizes the power of education and sports, and is more independent, flexible, and speedy than traditional aid approach.
LOGO

"CHEZA" means "to play" in Swahili language, which is widely used in East Africa. Based on the motif of a WILD BOAR (WARTHOG)
common to East Africa and our Japanses base "KOBE" (and actually has excellent physical abilities), the figure chasing the ball represents children trying to grasp their dreams for the future through sports.
MEMBERS
FOUNDERS / CO-REPRESENTATIVES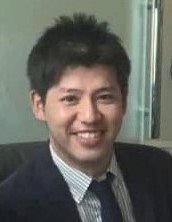 Masaaki Nakarai
After graduating from the Graduate School of Engineering, Muroran Institute of Technology, and working as an urban planning consultant and JICA Volunteer (Zambia), he then worked at a development confulting firm. As an expert for JICA and World Bank, he was engaged in urban planning, infrastructure development, technical guidance to local engineers, and support for Japanese companies' overseas expansion, with fields in Africa, Southeast Asia, and South Asia. His main projects include the Nairobi City Master Plan and the Mombasa Special Economic Zone Development in Kenya, the Kigali City Urban Transportation Survey in Rwanda, the Master Plan for the Development of Infrastructure in southern India, the Master Plan for Urban Development in Yangon and the Development of the Thilawa Special Economic Zone in Myanmar.
Under the motto of "changing society with technology", we develop educational and vocational training programs. We aim to support employment and bottom up industries by delivering trainings to local young human resources. We also provide trainings and consulting services for Japanese individuals and organizations, and  develop a business that connects Japan and Africa.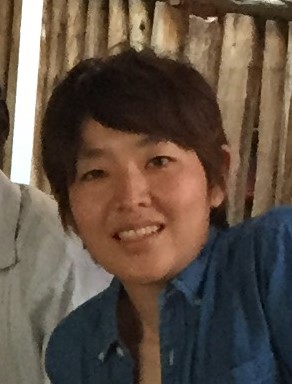 Tomoko Amemiya
She graduated from Kobe City University of Foreign Studies and obtained a Master's degree in International Development from the University of Pittsburgh, USA. After working at ASICS Corporation for three years and working for the JICA Volunteer (Nicaragua), she joined an international NGO "Association for Aid and Relief, Japan (AAR Japan)" in 2012. She was engaged in humanitarian and development assistance for about seven years, including support for Syrian refugees, support for Refugees in South Sudan, and water and sanitation projects in Kenya and Sudan. As East Africa's regional manager, she oversees primary and secondary education support projects (educational facilities development, teacher training, life skills education, sports events, etc.) in refugee camps in Kenya (Kakuma) and Uganda (northern region) with approximately 30 international and national staff members .
Since childhood, she has been a big sports lover, particularly basketball. While engaged in sports activities in refugee camps, she was struck by high physical abilities and big potentials of African children, as well as the power of sports to create enthusiasm and excitement in people. Thus we founded CHEZA with an aim to spot such many buried talents and potentials by providing opportunities together with education, and nurture human resources who will lead the future.
ADVISOR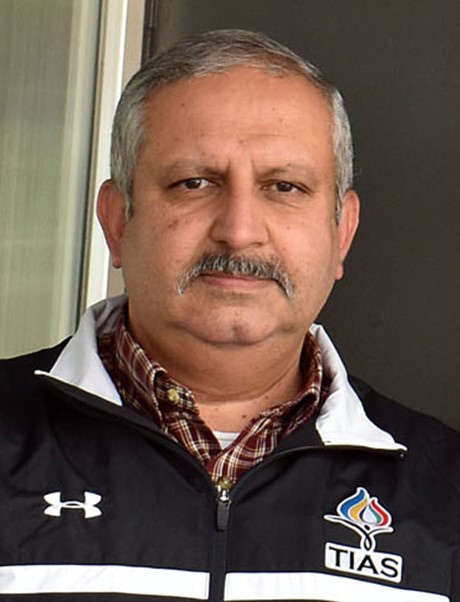 Dr. Randeep Rakwal (PhD, Professor)
Tsukuba International Academy for Sport Studies (TIAS)
Faculty of Heath and Sport Sciences
University of Tsukuba
Multi-disciplinary research and education is his path – across living organisms – plants to animals to humans; a common link is OMICS high-throughput technologies (holistic high-throughput analyses of biological state with and without environmental stresses) and linkage towards human health. With Sports, he hopes to study the biological effects on the human body/athlete through 'OMICS'. His current research topics include Development of systems for applying sport and physical education to India and East Africa and other TIAS alumni countries, and sport-based Academia-Business model development, where the paths crossed with CHEZA. He and the co-representatives of CHEZA met in Kigali, Rwanda in 2019, and the ideas matched and through multiple discussions grew to what is now TIAS x CHEZA industry-academia cooperation towards East Africa Sports Academy. His other external activities include International Plant Proteomics Organization (Founder), Social Innovation Project 'TSUKUBA YOGA FOR ALL', Linking Indian sports with Japanese universities and supporting Olympic-Paralympic athletes for Tokyo 2020, etc.
TECHNICAL ADVISOR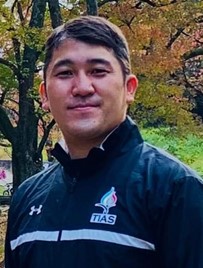 Dr. Kazuhiro Kajita (Ph.D)
Lecturer, Educational Development Centre,
Kyoto University of Advanced Science (KUAS)
Graduated from Kagoshima University, then Master's program at University of Tsukuba, where he studied coaching theory and coaching science of baseball, from performance improvement to coach education from a practical perspective. In particular, he undertook basic research on the feature analysis of throwing motion to second base of professional baseball catchers using biomechanical techniques. During his 3-year doctoral program at University of Tsukuba he studied physical education system at universities in Japan as an international comparative research including field research in the United States and fact-finding survey in East Asia (Japan, Korea and Taiwan). He then worked at Tsukuba International Sports Academy (TIAS) as a researcher where he contributed in the development of international physical education and sports by creating a world map of physical education at universities, while taking part in the academia-business joint East Africa research project with CHEZA. He also served as an assistant coach of baseball club at the University. He acts as a bridge between on-site educational and coaching fields and research on physical education and sports.